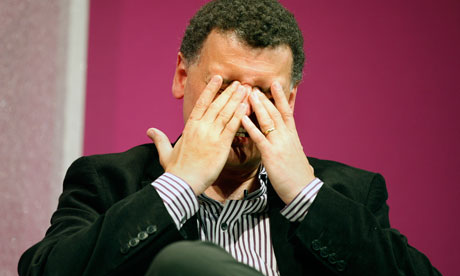 Shortly after Moffat tweeted this:
"Forgive my ignorance – is there a way to limit who can follow you or Tweet you?"
His twitter account disappeared

and the account was turned off.
After all this happened fans tweeted his wife with questions and
concerns.
Moffat's wife, Sue Vertue, posted the following:
.
"For all asking @steven_moffat is well and currently having a family lunch but he's got a huge amount on and twitter was proving a distraction."
Rumours and reports are saying he left after being picked on and abused on twitter, which is wrong on so many levels, if true. Fans, like myself, love Moffat's tweets and tidbits about his life and hints on the shows, like Doctor Who, that he would give us. I hope that one day he will return to twitter and the people annoying him and abusing this awesome chance to connect with the man behind Doctor Who will stop.
Twitter to me is an amazing place to do just that connect with people, famous or otherwise, ask questions, and if your lucky get response. We will let you know if and when anything happens.